Nov. 09, 2022
We, Hebei Cangchen, a professional foundry filtration products manufacturer who focuses on the production, sales, service and solutions. We are the recognized leader in the development and production of casting filters at home and abroad, and possesses the excellent innovation capabilities in filter manufacturing technology.
Main products include all kinds of high silica fiberglass filter mesh, smokeless & odorless high temperature carbonized fiberglass filtration mesh, fiberglass filter bag and other heteromorphic filter mesh, ceramic foam filters including SIC, Alumina and Honeycomb extruded ceramic filter.
Let's see the detailed Production technical process of Fiberglass Filter Mesh as follow:
●WOVEN FABRIC-Fiberglass Filter Mesh is woven by high silica and alkali free fiberglass yarn and woven looms. There are more than 100 sets machines in our factory to ensure the delivery time.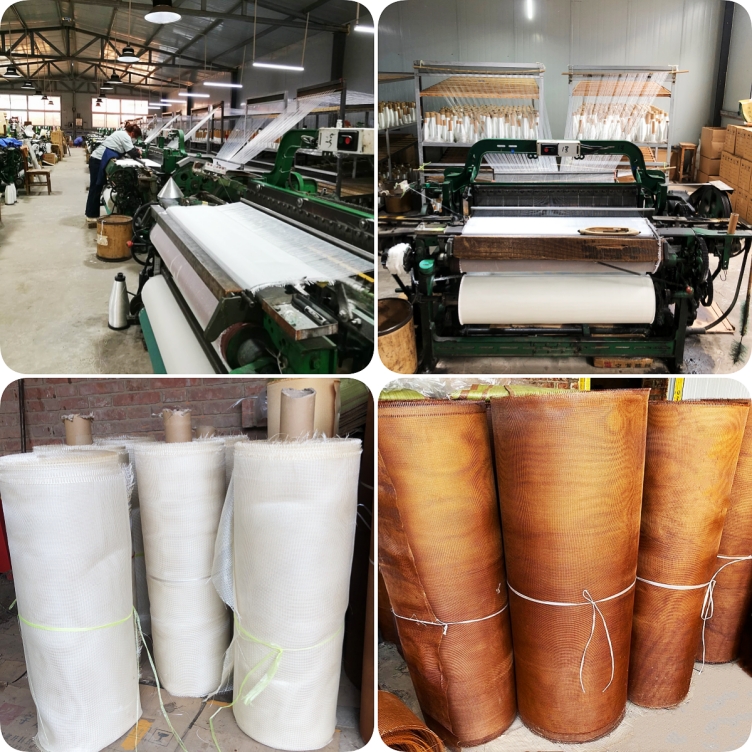 ●HEAT SETTING-After woven process, fabric mesh is needed to be heat setting in order to keep horizontal and vertical.
●COAT RESIN-Then white fabric mesh is needed to be coated with special resin, which can make it tough enough, finally, it will become brown.
●CUTTING SHAPE-Cutting is quite important step during the whole process, there are two cutting ways in our factory, one is by machine, the other is laser light. Usually, square and rectangle are cut by machine, round, fan-shape and other heteroideus are cut by laser light.
●HIGH-TEMP CARBONIZE-Final step is high temperature carbonization. This is the most important process. The key points are temperature and time. Can't be more or less and must be absolute precision. There are mature and experienced team in our factory, they are quite familial to control this technology.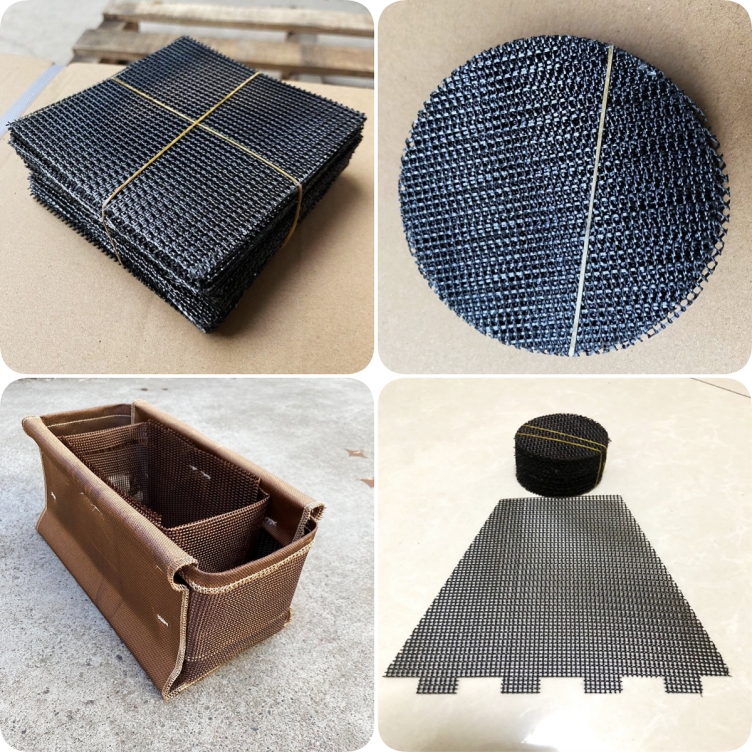 Since founded in 2002, with excellent quality and continuous design innovation, we have successfully opened the international market, cooperate with a large number of clients all over the world.