Aug. 28, 2023
Silicon Fiber Carpet Sleeve is also named Aluminum silicate plugging sleeve/Asbestos plug and Insulation cap for the outlet of the aluminum-copper-zinc smelting furnace.
It is mainly made of high-grade aluminum silicate ceramic fibers and other formulas by vacuum forming.

Features:
1. Tough texture,
2. High compressive strength,
3. Low heat storage and low heat loss.
Application:
It is suitable for aluminum, copper and zinc centralized melting furnaces, refining furnaces, static furnaces, and electric furnaces.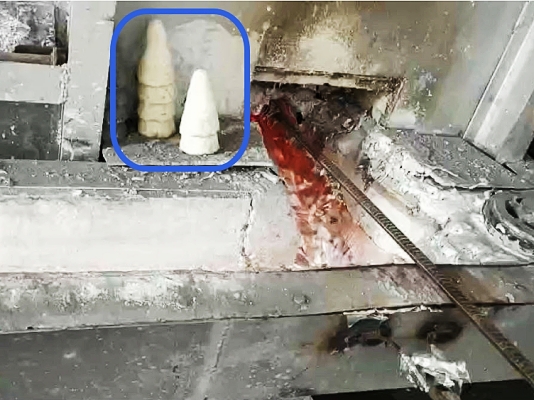 Functions:
The excellent heat insulation and sealing effect of the water outlet makes the casting process of aluminum-copper-zinc and aluminum-copper-zinc alloy more convenient, safer and more reliable.
Technical Data Sheet:
Item
Common grade
Standard grade
High pure grade
High aluminaGrade
Zirconium grade
Working temperature
≤1000°C
≤1050°C
≤1100°C
≤1200°C
≤1350°C
AL2O3
44%
46%
47-49%
52-55%
39-40%
AL2O3+SiO2
96%
97%
99%
99%
82-84%
ZrO2
-
-
-
-
15-17%
AL2O3+SiO2+ZrO2
-
-
-
-
99%
Fe2O3
≤1.2%
≤1.0%
≤0.2%
≤0.2%
≤0.2%
Na2O+K2O
≤0.5%
≤0.5%
≤0.2%
≤0.2%
≤0.2%
Certificate
ISO9001:2015